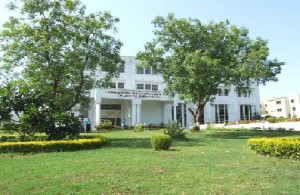 The concept of non-aided engineering college was put forth by Padmabhushan Shri. Vasandada Patil in 1983. The vision,untiring efforts, multidimensional thinking of a humble farmer, freedom fighter, social worker and doyen of co-operative movement Sahakarmaharshi Padmabhushan Shri. Balasaheb Vikhe Patil laid the foundation of "Padmashri Dr. Vithalrao Vikhe Patil Foundation's College of Engineering" at Vilad Ghat, Ahmednagar in 1983.
The educational complex is located in the proximity of Ahmednagar Industrial area and over the years it has expanded in size and various disciplines of Engineering Education. The college spared over an area of 40 acres, is located at a distance of 12 Kms from Ahmednagar city and well conneted by rail and road to important cities of India. Its distance is 120 Kms from Pune and Aurangabad.
Direct Buses are available from Mumbai, Pune, Kolhapur, Indore, Hydrabad, Surat, Ahmedabad etc. Direct Train services are available from Mumbai, Pune, Delhi, Nagpur, Bangalore, Hydrabad, Chennai etc.
The College is affiliated to University of Pune, recognized by the government of Maharashtra & approved by AICTE (All India Council for Technical Education), New Delhi.